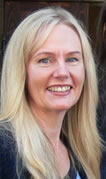 Why Use a Customized Hypnosis Recording?
Custom programs designed for you are like having hypnotherapy sessions with Karin, anywhere in the world. If you live outside of the Santa Cruz, California area or are too busy to come to our offices, individualized CDs allow you to receive the benefits of Karin's 18 year experience as master hypnotherapist, NLP practitioner and life coach in the comfort of your own home. A quick intake by e-mail or phone is followed by a personalized recording.
Sample Topics Include:
---
Customized CDs, MP3s &Tapes are $150 (or 4 recordings for $475), including
e-mail or phone interview, shipping & handling.
For orders outside the United States, add $4.00.
Before you order your custom recording at our store

, please e-mail Karin with your specific issue. She will evaluate whether your concern or goal can be helped with a custom recording.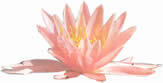 Imagine a Sanctuary, far away from everyday stress...